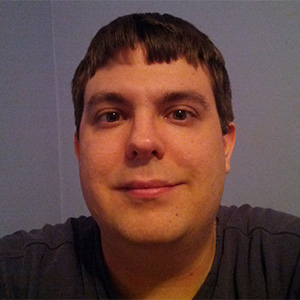 I was born in 1984 and ever since 1999 I've always loved the idea of crafting designs for websites. This site has been around since then and has gone through many different transformations.
I enjoy helping people get acclimated with newer technology as it comes out, to get the most out of it. I believe most people aren't getting the full benefit of what they have at their disposal, only scratching the surface.
Hexaware Technologies, Inc (Consultant for GE)
With my previous employer, I was responsible for coordinating with clients worldwide to migrate their content to a new, more modern platform.
I was able to leverage their CMS to build custom pages on a case per case basis to fit the needs of various clients.
The new CMS platform allowed me to also be a project manager, interacting with the IT team daily to ensure the client's needs and requirements were met.
Education
I graduated in 2010 with a BS in Computer Technology and I know a fair amount of PHP, CSS, HTML, SQL and Javascript.
Contact
If you have any thoughts/opinions/criticisms/appraisals or just want to contact me, you can email me jeff AT lighthead.net